Contact: Chris & Janet Dimond
Telephone: 01208 871784
Email: chris.dimond(at)btinternet(dot)com or
CLICK HERE
Main Walks (Normally 4-6 miles)
1 per month, on the second Tuesday of every month. Meeting point (for car sharing etc) at Lostwithiel Community Centre



Short Walks (Normally 3-4 miles)
1 per month, on the last Tuesday of every month. Meeting point at Lostwithiel Community Centre



For both Long and Short Walks please meet at the Community Centre  from 10.15a.m to leave at 10.30a.m.


Looking forward to seeing you all, plus volunteers as Walk Coordinators and any suggestions/ideas for our programme.
Future walk dates. Please let Chris or Janet ( 01208 871784) know if you would like to organise a walk.
UPDATE 17TH FEBRUARY 2018
NOTICE OF WALK OF 27TH FEBRUARY
A 3.5 MILE CIRCULAR WALK FROM ST.VEEP CHURCH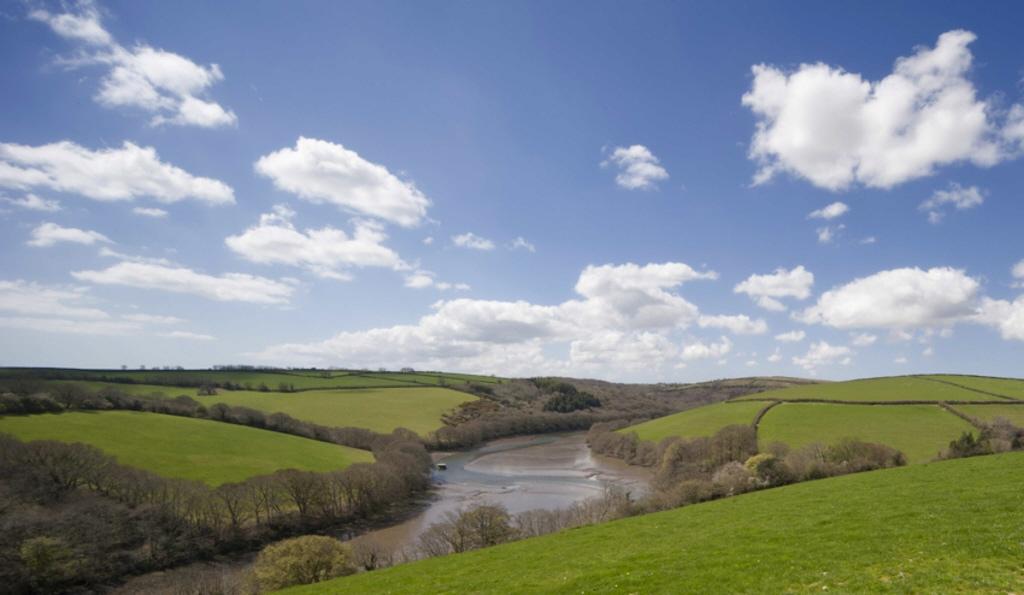 HERE ARE THE DETAILS:
OUR STARTING POINT WILL BE ST.VEEP CHURCH

THE ITINERARY IS:  ST.VEEP CHURCH, HIGHER PENPOLL, ST CADIX, HAYE FARM, CLIFF, MANELLY AND BACK TO ST VEEP CHURCH

STUNNING VIEWS OVER GOLANT, ST WINNOW POINT AND ST WINNOW CHURCH.

INSTEAD OF FOLLOWING THE FOOTPATH AT THE BEGINNING AND END OF THE WALK, WE WILL USE THE MINOR ROADS AS THE FIELDS ARE EXTREMELY MUDDY

A MODERATE WALK : ONLY ONE STILE OVER A WALL BUT ONE STEEP FIELD ON THE WAY DOWN TO CLIFF AND TWO MODERATELY STEEP HILLS UP TO HAYE FARM AND BACK THROUGH MANELLY

TOILETS AT THE CHURCH AT THE BEGINNING AND END OF THE WALK

NO COFFEE SHOP (SORRY!). PLEASE BRING A HOT DRINK AND SNACK TO HAVE DURING A BREAK ON A QUAY BY THE RIVER FOWEY

NO QUIZ! BUT NO MINI EASTER EGGS!
WE WILL LEAVE THE LOSTWITHIEL COMMUNITY CENTRE CAR PARK AT 10.15AM IN ORDER TO START THE WALK BY 10.30AM AT THE LATEST.
I WOULD BE GRATEFUL IF YOU COULD LET ME KNOW BY SATURDAY 24TH FEBRUARY WHETHER:
YOU WOULD LIKE TO DO THIS WALK

YOU ARE HAPPY TO DRIVE AND PROVIDE A LIFT
I LOOK FORWARD TO YOUR COMPANY.
ANNIE
UPDATE 14TH FEBRUARY 2108
REPORT ON WALK OF 13TH FEBRUARY 2018
A 6 MILE CIRCULAR WALK FROM DUNMERE HALT TO GROGLEY HALT
One thing is for certain:
when you have been tasked with leading a walk, you become an avid, and concerned, watcher of the weather forecast!
The weather forecast had promised that the wintry showers would clear after 1.00pm with a reduced chance of precipitations. So, it was agreed to postpone the start of our walk from 10.30am to 12.00pm, a gamble which paid off since we walked in dry and sunny weather most of the time save for a sharp but short hail shower.
Twenty two walkers met up in the Camel Trail car park in Dunmere, had lunch in their respective cars and set off at 12.45pm.
This walk, curtesy of "iwalkcornwall.co.uk", follows the opposite side of the river from the Camel Trail.  This was the most challenging part of the walk as the path is at first very narrow, close to the edge of the bank and it was vital that nobody fell in the cold and extremely fast flowing river Camel.  We all commented that we had never seen the river so swollen.  The other challenge on this short stretch was the mud.
At Boscarne (a number of Roman artefacts were found near Boscarne), we turned right and made our way towards Nanstallon where in the late 1960s, a first century Roman fort was excavated. Little remains now apart from some earth banks which are remnants of the ramparts.
Once in Nanstallon, we made our way to Ruthernbridge where we stopped for a group photo.
The bridge over the river Ruthern dates back to around 1450 and it is recorded in 1494 as
Rothyn Brygge
. A branch line was added from Ruthernbridge to join the Bodmin-Wadebridge railway at Grogley Halt and was opened in 1834.
The railway lasted exactly 100 years, closing in 1933.
The track was lifted in the following year.
We followed the track to Grogley Halt to an entry point onto the Camel Trail.  At Grogley Halt, we had our second stop, not just for another group photo but also for a quiz on the Camel Trail.  The only reason the group humoured their group leader is because they knew that if they gave a correct answer, they would get a mini Easter egg!  So what did we learn?
The Camel Trail starts at Padstow and ends at Wenford Bridge

It is 17.3 miles long

It is managed by Cornwall Council

400,000+ visitors use it every year

The Bodmin and Wadebridge railway was built by Sir William Molesworth of Pencarrow

It cost £35,000 to build in the 1930s

The original use was to carry sand from the Camel estuary to inland farms to use as fertiliser

Later it was used to carry fish from Padstow to London and slate and china clay from inland quarries to ships in Padstow

The last passenger train to Padstow was in 1967

The last freight train was in 1983

The Cornish for River Camel "Dowr Camel" means Crooked River
We made our way back to Dunmere Halt walking past the Camel Valley vineyard which started in 1989 and continues to win many national and international awards.  We also walked past Boscarne Station which is at one end of the Bodmin and Wendford Steam Railway.
We had walked at a brisk pace and we were back at Dunmere Halt at 3.45pm.
NOTICE OF WALK OF 13TH FEBRUARY
A 6 MILE CIRCULAR WALK FROM DUNMERE TO GROGLEY HALT
HERE ARE THE DETAILS:
OUR STARTING POINT WILL BE ONCE AGAIN THE CAMEL TRAIL CAR PARK AT THE BUROUGH ARMS (PL31 2RA)

APART FROM SOME MUD AT THE BEGINNING OF THE WALK, THE REST OF THE WALK WILL BE DRY AS WE WILL WALK ON MINOR ROADS AND THE CAMEL TRAIL

THE ITINERARY IS:

 

DUNMERE HALT, NANSTALLON, RUTHERNBRIDGE, GROGLEY HALT AND BACK TO DUNMERE HALT

A MODERATE WALK : NO STILES BUT TWO MODERATELY STEEP HILLS IN THE FIRST HALF OF THE WALK

TOILETS IN THE PUB AT BEGINNING AND END OF THE WALK

NO COFFEE SHOP (SORRY!). PLEASE BRING A PICNIC LUNCH TO EAT DURING THE WALK.

 

YOU MIGHT CHOOSE TO HAVE A HOT OR COLD RINK IN THE PUB AT THE END OF THE WALK

THERE WILL BE A SHORT QUIZ TO TEST YOUR KNOWLEDGE OF THE CAMEL TRAIL!
WE WILL LEAVE THE LOSTWITHIEL COMMUNITY CENTRE CAR PARK AT 10.30AM IN ORDER TO START THE WALK BY 11.00AM AT THE LATEST.
I WOULD BE GRATEFUL IF YOU COULD LET ME KNOW BY SATURDAY 10TH FEBRUARY WHETHER:
YOU WOULD LIKE TO DO THIS WALK

YOU ARE HAPPY TO DRIVE AND PROVIDE A LIFT
I LOOK FORWARD TO YOUR COMPANY.
ANNIE
****************************
REPORT OF WALK ON THE 30TH JANUARY
BODMIN AND THE CAMEL TRAIL AND OUR NEW YEAR LUNCH
Twenty of us keen walkers set off from the car park adjacent to the Camel Trail at Dunmere in weather which was dry but with various forecasts of rain to come;the main question was when and would we be back by the time it did?
The walk is a circular walk of about 3.8 miles and is in three parts, the Camel Trail, a short length of minor road and an area of woodland and river side.
After about 30 minutes of level walking we arrived at our drinks venue which was not spelled out in the notice of the walk but a clue given as somewhere were we "hoped we would not be detained too long". Yes you've got it Bodmin Gaol.
All the activities and history are very well described on their web site: www.bodminjail.org. Many of us were not aware of the scope of the activities from the café and restaurant , the quiz and curry nights, the ghost nights and much more.
Bodmin Gaol was designed by Sir John Call and built in 1779 by prisoners of war and was operational for 150 years in which it saw over 50 public hangings. It was reputed to be the first British prison to hold prisoners in individual cells. The gaol closed in 1927 and since that date there has been no prison within the county of Cornwall. As most locals will know plans are in hand to give the prison new life as a hotel with scheduled completion in 2019.
We were all impressed with the café and I'm sure many of us will revisit the site again.
Both our photographs were taken at the jail, one showing us all gathered after our drink and the other showing one of our group making use of the facilities!.
(Click on image above for larger view)
Our only up hill followed on a minor road before we turned off the tarmac and past row on row of solar panels before heading down hill through mixed woodland with many newly planted specimens in evidence. Not long after the decent the River Camel and weir comes into sight which we follow on down past a new holiday cottage complex and then the main road and our finish and venue for our lunch.
The Borough Arms provided us with a private room all laid up for our now 17 strong group for an excellent lunch from an extensive menu. By about 2.15pm we were all finished and ready to go with the rain now coming down as predicted.
**************************

 NOTICE OF WALK AND "CHRISTMAS/NEW YEAR LUNCH

ON 30TH JANUARY THE CAMEL TRAIL AT BODMIN




1) 3.8 MILE CIRCULAR WALK ON CAMEL TRAIL, MINOR ROADS AND WOODLAND PATHS
2) RELATIVELY EASY WALK WITH ONE LONGISH STEEP HILL AND SOME MUD
3) WE WILL BE STOPPING FOR TEA/COFFEE AT 11.00ISH BUT HOPE THAT WE WILL NOT BE DETAINED TOO LONG!
4) A CHOICE OF LUNCH SUCH AS SOUP, FISH PLATTER, PIES AND MUCH MORE WILL BE AVAILABLE AT THE END OF WALK FOR THOSE WHO WISH TO STAY. IN ORDER TO ENSURE SUFFICIENT SPACES I NEED TO KNOW BY FRIDAY 26TH LATEST IF YOU WANT TO TAKE PART.
IF YOU DON'T THEN I WILL TRY  AND ARRANGE TRANSPORT BACK HOME FOR YOU BUT IT WILL DEPEND ON DRIVERS CHOICES.
5) WE WILL MEET AT COMMUNITY CENTRE AT 10.05 FOR 10.10 DEPARTURE
6) PLEASE LET US KNOW IF YOU WOULD BE ABLE TO OFFER TRANSPORT
REGARDS,
CHRIS AND JANET
PS WE WILL STILL BE HAVING LUNCH EVEN IF THE WEATHER IS TOO BAD FOR WALKING 
****************************
REPORT OF WALK ON THE 9TH JANUARY
AROUND THE ANCIENT AND LONELY DODMAN POINT
Eighteen of us braved the impending rain, which was forecast to start at 2.00pm, to walk the delightful 5.4 mile circular route using footpaths and the South West Coast Path around the Dodman with a stop off in Gorran Haven. This was a similar route taken on a walk in December 2014 but adding a bit more distance to avoid some muddy areas and to take in more of the coast path. Unfortunately a few members had to call off due to illness-we hope to see them again soon.
Parking at the National Trust car park at Penare we headed due west to meet to coast path just above Hemmick Beach at the far east of Veryan Bay with Nare Head visible at the far west with Gull Rock (again) just off shore. Walking now on the coast path we pass the western end of the Bulwark -a 600m long Iron Age earthwork 6m high in places which encloses Dodman Point creating a fortified area that would have contained iron age dwellings. Onto the Dodman-it was recorded on old local maps
as "Deadman",hence the dark and brooding promontory connotation, and views of the granite cross come into view. This huge cross was placed there in 1896 as a navigational aid to seafarers and a good point to take our customary photograph-this can be compared to the one taken in 2014-spot the similar faces.
(Click on above image for larger view)

Opposite the path can be seen the watch tower a 1795 survivor of a series of Admiralty signal stations used to alert the Navy at Plymouth of any foreign shipping.
With many Dartmoor ponies also sharing the route we continue above the large sweep of Bow or Vault Beach with Cadythew Rock at its eastern end to find a sheltered nook for our well earned lunch stop-as some of the crew were feeling a little peckish. Continuing on the coast path with some muddy areas and some climbing to round Maenease Point we see views of Gorran Haven harbour and our next stop for hot drinks and chelsea buns, eccles cakes and doughnuts from the local shop sat outside under canvas with the sound of a slight drop of rain.
Fortunately by the time we were ready the rain had stopped and we proceeded out of town and turned left up another muddy areas to reach Treveague Farm and the then short walk back to Penare to arrive at about 2.30pm
On the drive back home it was evident that it had rained quite heavily further east and we considered ourselves very lucky to have had an excellent walk in the dry with magnificent views.
     NOTICE OF WALK ON THE 9TH JANUARY
AROUND THE LONELY DODMAN
Veryan Bay
Photo Credit: Creative Commons (CC BY-NC 2.0) by James Stringer
1) 5 mile circular walk of moderate difficulty taking in the ups and downs of part of the South West Coast Path.
2) Parking at the National Trust car park at Penare.
3) Cafe and toilet facilities at Gorran Haven.
4) Wonderful views, on a clear day, across Veryan Bay from this dark and brooding promontary.
5) Walk takes in coast path and inland paths which will be muddy-sticks advisable
6) Bring packed lunch and/or use cafe at Gorran Haven for our lunch stop.

We will meet at 10.15am at Community Centre for 10.20am start. Please let us know by Saturday 6th January if you wish to go on walk and if you are able to offer transport. 


Regards and Happy New Year
Chris and Janet

****************************



***************